Hey everyone,
Happy Monday to you, hope you're having a great day at work!
These new Giuseppe Zanotti blue pumps make me really happy at work as they go great paired with a conservative gray, blue or black dress for the office!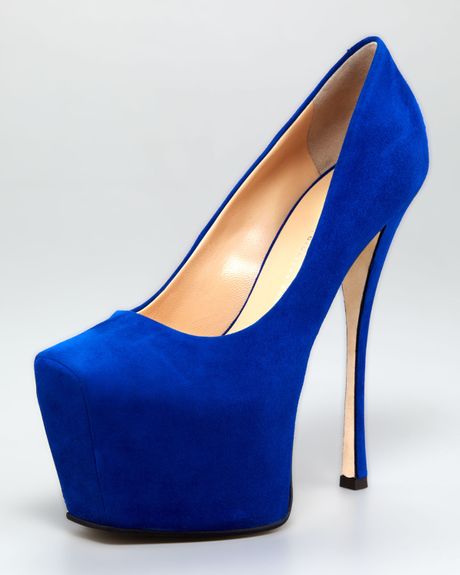 This is a great way to spice up your outfit at work. Pair them with a great shift dress like the grey "CEO" or black "Work with Me " dresses shown below, for example, from ModCloth.